10.02.23: DRIVE EP IS GO! ...AGAIN.
Puddy's drive EP from 2002 is now available on streaming platforms. Swing on over to your favorite disservice and give it a stream. This one was originally "unofficially" released while we were doing time at Sony Music Canada and went largely unnoticed. 
The ep is a 5-song mishmash of demos recorded at Metalworks and our 1st session at Sony Oasis in 2001.  There are less than 50 Drive CDs left in our inventory so if you want one, grab it now... or be at the mercy of the grifters on discogs and their "I know what I got" premiums. 
The digital version of this 5-song brown pile is largely as it was on the original release...  Against our better judgement, we refrained from being revisionists and omitting the 'stinkers'.  The new version does feature one minor update - a new edit of the single, "it's funny cause it's happening to you" with the ridiculously inappropriate "producer's ending" lobbed off, leaving the arrangement mostly intact. Check it now! 
Sweetspot vinyl drop:  
On Sep 15th (a month ahead of schedule), the shipment of Sweetspot vinyl arrived at BPHQ!  It was a great day. The product looks spectacular with the jacket and 180g Ruby red vinyl looking better than we'd hoped.  
Thanks to Jay Taylor who made the trip (and who likely picked up covid on the GO train back to TO). He was a huge help in organizing and getting all the pre orders out super fast.  We had a great weekend stuffing and numbering jackets.  
Huge sense of closure now that the product is in-hand.  The intention was always to press this lp onto vinyl but limited resources and shifting priorities pushed what should have been, to the back seat.
Thanks to everyone who pre-ordered and to those who grabbed early copies. There's still a few copies in the online store.  When they're gone, they're gone!  Grab yours here!
09.01.23: Found The Keys
Welcome to PUDDY.TV - Your newest tube powered portal into the better world of yesterday.  After a few false starts since 2018, it appears we're up and running.  
Be sure to join our mailing list for freebies, bonus content and updates while we rumble back to life as the 2020s newest out-of-touch, socially cringeworthy (uninvited) guests.
Time to blow off the cobwebs, crash this dumpster fire and gamble with being unceremoniously cancelled (further) into obscurity (again).  There's tons going on behind the scenes so stay tuned.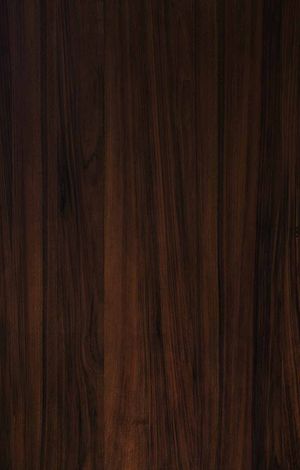 Now Streaming
Our ravenous appetite for disposable content, addiction to convenience and distain for all things tangible has easily delivered IP rights of everything, everywhere to a handful of douchebag tech bros - and fully legitimized the "hit maker / uber driver" job description.  Congratulations to everyone. Big wins.
Much of our catalogue is being reluctantly dragged into the damaged world of the 2020s.  We're rolling things out on a schedule.  Available NOW is the 2023 Remaster of Sweetspot. 
On October 2nd, DRIVE EP will drop, and on November 3rd, ENDUSTRY.  These albums (and respective tracks) will be available on all major streaming platforms.  Consume and dispose at will!
You'll Own Merch... And You'll Be Happy
Visit our online store NOW and pick up a piece of reasonably priced Puddy swag. Unlike the old days, the process is 100% automated and totally impersonal... Gone are the days of dropping cash in the mail and waiting for a lazy so-and-so to never complete the transaction.
One thing to note - due to limitations of our fulfillment, physical music (CDs & vinyl) will be shipped from a different location than our clothing so orders with both clothing and music will be split into 2 shipments.  We've slashed the pricing on our clothing to compensate.  Hope you like the new offerings!   CLICK HERE
DEMAGOGO SESSIONS (2020-2022)